Devops engineer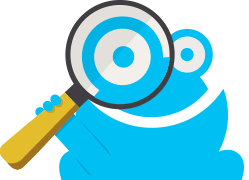 Missions
The DevOps engineer will join our Backend team and use an Agile / Scrum development workflow.
The Backend team is responsible for the development, installation and maintenance of all server-side
solutions provided to our customers.
Our work environment is highly collaborative, fast-paced and cutting edge.
As a DevOps engineer, you will:
- Provide support during a project's initial stages (solutioning, architecture, sprint 0)
- Use automated tools to install, improve and maintain all needed project environments
(development, QA, etc..)
- Create and maintain build environments
- Develop installation and deployment tools
- Implement system monitoring and performance analysis tools
- Explore technologies and concepts for improving reliability, scalability and performance of
production systems
- Identify potential performance bottlenecks and reliability problems
- Provide guidance and support in a collaborative team environment
Profile
You have Master's Degree in computing. You have a successful experience of at least three years, ideally
in telecommunications field.
Skills
- Server management: RedHat/CentOS (preferred), Debian, Gentoo
- Automation tools: Saltstack (preferred), Chef, Puppet
- Comfortable debugging a live system without a GUI
- Programming experience / willing to learn programming
- Packaging: RPM (preferred), Deb, Portage
- Tuning and managing at least one of MongoDB, Cassandra, PostgreSQL
- Virtualization: VM Ware preferred
- Creating, managing & deploying Docker containers
- Managing firewalls
- Modern Javascript deployment tools (NPM, grunt, ...)
- Git
- Asynchronous systems (programming or administration)
- Agile methodology
- French-speaking
Extra
- Experience in the telecommunications field
- Willing to travel
- Contribution to open-source projects